Well, we have submitted a feature film development application to Screen Australia late last week. The purpose of this application is to begin to secure funds for the formal development stages of the porject.
Here are some shots outlining the depth of the submission required: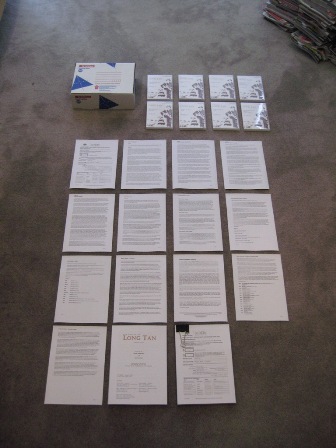 Â
Â
Screen Australia is a newly established Australian Government agency operating under the Screen Australia Act 2008 (Department of the Environment, Water, Heritage and the Arts).
Screen Australia commenced operation on 1 July 2008, bringing together the functions of the Film Finance Corporation Australia (FFC) and Film Australia Limited, as well as most of the functions of the Australian Film Commission (AFC).
Screen Australia aims to be a strong centralised funding body, encouraging greater private investment in Australian film and television and building on the enormous contribution the industry already makes to the Australian economy.
Our goal is to develop, produce, promote, distribute and provide access to diverse Australian programs, and support the development of the Australian screen production industry, so that Australian screen content is accessible nationally and internationally.
Screen Australia also administers the Australian Government's Producer Offset incentive and Australia's Official Co-production Program.