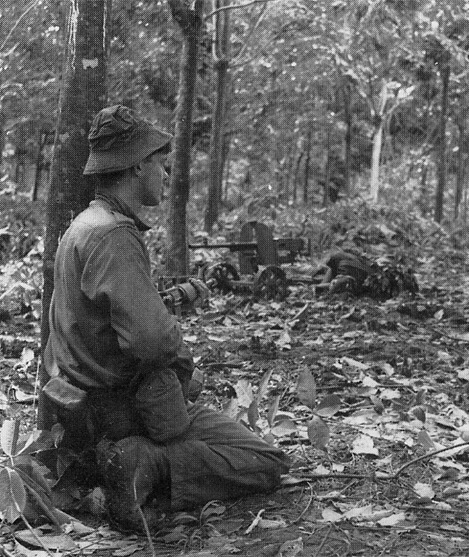 There is still availability on the 7 day Long Tan Trek Tour departing 12 October 2011, and the follow-on 12 day Decisive Battlefields Tour to Vietnam 18 October 2011, both hosted and guided by Long Tan veteran, former commander of 12 Platoon, D Coy 6RAR 2Lt Dave Sabben.
This Tour also makes a donation to the AVVRG (Australian Vietnam Veterans Reconstruction Group) – an Australian non-government organisation(NGO), which is a community of volunteers seeking to make a difference to the lives ofdisadvantaged citizens of Vietnam. AVVRG is registered and licensed to operate and provide humanitarian aid in Vietnam, and is the official custodian of the Long Tan Cross. You can read more about the Kindergarten they built in South Vietnam here.
The 2010 tour was a huge success (please go to www.longtantrek.com and select "the 2010 Long Tan Trek Tour Report" or download the full 2011 itinerary from "the 2011 Long Tan Trek Tour Details"). You may do either of the tours or both of them. Tour numbers are limited but we do require a minimum number to operate.
Almost all meals, touring, sightseeing, entrance fees and group tipping are included. Your only outlay will be a few meals, your drinks and souvenirs.
Both tours are very comprehensive, and you visit the prime battlefield sites of the three Indo-China Wars. Download the full tour flyer with pricing.
The first tour, The Long Tan Trek Tour, visits Saigon, Balmoral, Coral, Dong Nai, Vung Tau, 1ALSG area, Nui Dat, Horseshoe, minefield, Frankie's mine incident, the Long Hai's, and features a 4 hour guided walk across the Long Tan battlefield where Dave Sabben will describe "in real time" all the significant events of the battle, on the locations where they actually happened. We end with a visit to the Cu Chi Tunnels. You can then stay on for the additional tour…..
The second tour, The Decisive Battlefields of the Vietnam Wars, which commences at Saigon airport and visits Hoi An, Da Nang (Op Starlight, 1965) Marble Mt (VC Hospital), China Beach, Red Beach 11, Hai Van Pass, Hue (Tet '68), Quang Tri, Dong Ha, the DMZ, Khe Sanh, the Vinh Moc tunnels and the A Shau Valley (where we will see Hamburger Hill, weather permitting), then to Hanoi and the Army Museum and Hanoi Hilton, continuing to Dien Bien Phu. We finish with a 2 night R&R at beautiful Ha Long Bay.
A more personal and comprehensive tour of the Battlefields of Vietnam cannot be found. We have included time in both Hoi An and Ha Long Bay, both beautiful sightseeing areas. Ladies are of course more than welcome! In fact, past Tours have comprised about one-third Vets, one-third their partners, family or friends and one-third teachers, historians, museum curators, serving members, including Police, and other people interested in the history of the Vietnam War.
You will be surprised by the high quality of hotels, coaches and meals.
This is a rare chance to visit these Vietnam battlefields with Dave, who as you know has first-hand knowledge of Long Tan and other sites. The success of each tour will determine any future tours. We would appreciate your assistance in passing this opportunity to anyone you feel may be interested.
Bookings for these tours will close the first week in August. A visa for Vietnam is required and Judi at National Network Travel can assist with this. For any information please contact Judi at National Network Travel on 03 96544000 or judi@nntravel.com.au.
Download the full tour flyer.