Today, Thursday 18 August 2011 is the 45th Anniversary of the legendary Battle of Long Tan.
The long wait for proper recognition of the gallantry of those who fought and died in this battle is almost over.
45 years ago today 105 Australians and 3 New Zealanders fought and defeated an overwhelming enemy force of 2,500 North Vietnamese and Viet Cong soldiers in a rubber plantation in South Vietnam called Long Tan. This three and a half hour battle was so fierce it resulted in the deaths of 18 Australians and more than 500 enemy.
43 years ago U.S. President Lyndon B Johnson awarded the U.S. Presidential Unit Citation (PUC) for gallantry to D Company, 6RAR for extraordinary heroism. A similar award was also given by the South Vietnamese President. However, no unit citation was given by the Australian or New Zealand governments and individual awards were downgraded or not given at all. Some of these individual awards have only recently been upgraded.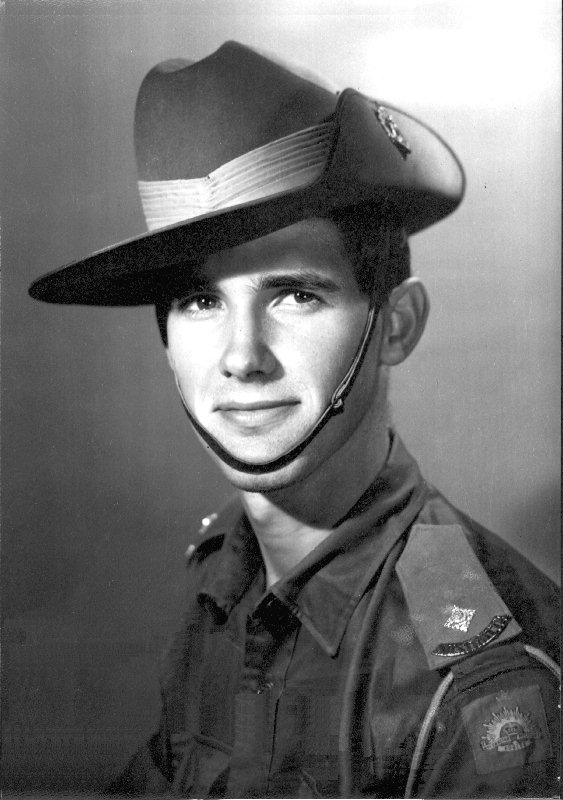 Today, at Gallipoli Army Barracks at Enoggera in Brisbane, the long wait for proper recognition comes to an end. At 3pm today, Australian Governor General Quentin Bryce will formally present the Australian Unit Citation for Gallantry (UCG) to the surviving Long Tan veterans of D Coy, 6RAR. In addition, former 12 Platoon Commander Dave Sabben will also be presented his upgraded individual medal, the Medal for Gallantry (MG) for his acts of leadership and gallantry on the battlefield at Long Tan. Current soldiers of 6RAR who have recently returned from a second tour of Afghanistan will formally troop the colours and be on parade during this historic ceremony. Many surviving Long Tan veterans will be on parade today, many with their family present along with a number of Next of Kin of those who made the ultimate sacrifice for their country 45 years ago.
This is an historic occasion. Today's serving members of 6RAR battalion will be parading alongside the original founding members of 6RAR from 1965 in this case the veterans of D Coy, 6RAR who fought at Long Tan on 18 August 1966.
We would like to thank all of the Long Tan veterans and their families for their service and sacrifice, especially those who did not come home. Lest We Forget.
Unit Citation for Gallantry
The Unit Citation for Gallantry is awarded to a unit for extraordinary gallantry in action. The Meritorious Unit Citation is awarded to a unit for sustained outstanding service in warlike operations.
The actual citation is a warrant presented to the unit. Insignia are worn by individuals to denote their membership of a unit that has been awarded a citation. Personnel cannot be issued with the insignia until the authorised unit representative, normally the CO, has been formally invested with the citation.
The insignia of a Unit Citation for Gallantry is a gilt rectangular frame surrounding a deep green ribbon. The frame has a design of flames emanating from the outer edges of the frame to the centre.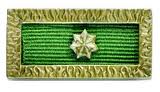 The insignia of a Meritorious Unit Citation is a rhodium-plated rectangular frame of the same dimensions and design surrounding a ribbon of old-gold.
Personnel who were members of the unit when an award was made wear a Federation Star in the centre of the ribbon and continue to wear the insignia after leaving the unit. Personnel who are subsequently posted to the unit wear the insignia without the Federation Star and only while actually posted to the unit.