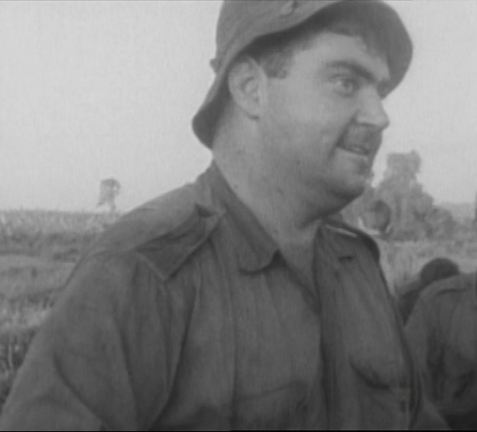 The Commander at the helm of the historical and bloody Battle of Long Tan has welcomed the addition of an 'unsung hero' of the Vietnam War to the list of candidates for a retrospective Victoria Cross.
Lt Colonel (Retired) Harry Smith said it was "only right and proper" that the Defence Honours Awards Tribunal investigate posthumous VCs for soldiers in the Vietnam and Korean conflicts alongside those for the two World Wars.
"I am cheered that my formal application for Warrant Officer Jack Kirby for his sustained gallantry at Long Tan has been accepted. Throughout the battle 'Big Jack' disregarded his own safety while braving enemy fire to distribute ammunition," commented Smith. You can read more about what Jack Kirby did during The Battle of Long Tan in our previous blog post: Jack Kirby – An Unsung Hero of The Battle of Long Tan.
"Jack continuously exposed himself to enemy fire to carry wounded Australians over his shoulder back to the Company Aid Post. He also rushed out of the D Coy perimeter to silence a wheeled enemy heavy machine gun which was setting up less than 50 metres away from the Australians.
"Jack knew instinctively that in just a few moments this heavy machinegun would be able to strafe and decimate the Australians. He killed the enemy machinegun crew, then rushed back and continued to carry on handing out ammunition, moving around the entire company position and giving out words of encouragement."
Long Tan took place on 18 August 1966 in a rubber plantation amid torrential monsoonal downpours, and involved ammunition resupplies by helicopters and continuous 24 gun artillery barrages. 108 Australian and New Zealand troops, many of them young conscripts – repelled an enemy force of more than 2,500.
Eighteen Australians were killed and 24 wounded. Enemy forces suffered horrendous casualties. Figures released in 2006 suggest as many as 1,200 killed or died from wounds.
"Personal gallantry is not the only requirement for the VC, and as in the regulations, some previous VCs have been awarded for 'extraordinary performance of duty in the face of the enemy',"  said Smith, who has been a gadfly for awards recognition for his men for the past 18 years and belatedly received a Star of Gallantry Medal last year in lieu of a Distinguished Service Order downgraded in 1966.
"Thus, apart from personal gallantry under fire, I believe Jack qualifies for his extraordinary performance of his Company Sergeant Major duties under fire at Long Tan.
"It is an abysmal situation that not one VC was awarded in the Australian Task Force battalions between 1965 and 1972, although they fought significant battles such as Long Tan, Coral-Balmoral and Bin Ba," said Colonel Smith.
"It is particularly shameful when you consider that in those 10 years Australia lost some 520 young men and another 2,200 wounded."
Kirby, who served with the 1st Battalion in South Korea (1954-55) and 3RAR in Malaya (1957-59), died tragically from a friendly artillery salvo misdirected by an inexperienced artillery officer six months after Long Tan.
Media inquiries to Martin Walsh, Red Dune Films – 0438 417143
*Keith Payne, Kevin Wheatley, Ray Simpson and Peter Badcoe were awarded a Victoria Cross in Vietnam but they were part of the Australian Army Training Team Vietnam (AATTV) and not 1 Australian Task Force.