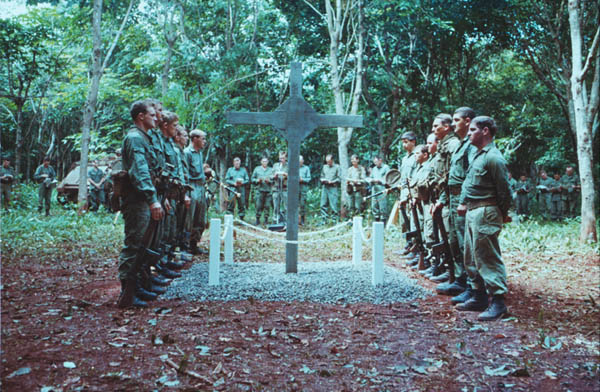 The links that bind Australian and New Zealand soldiers, past and present, will be underscored when veterans of the historic Battle of Long Tan join with troops who have served in Iraq and Afghanistan for a very special charity event in Canberra next month.
This event will feature a first ever screening on the big screen of the critically acclaimed and award-winning documentary The Battle of Long Tan narrated by Sam Worthington (Avatar, Terminator Salvation, Clash of the Titans) at Dendy Cinemas in the Canberra Mall.
The event on Thursday, 16 August, which has the full support of former Chief of the Australian Army LTGEN Peter Leahy AC (Retd), is being held in advance of the 46th anniversary of the Long Tan conflict – one of the most savage of the Vietnam War.
All proceeds raised will be shared between Australia's two major independent soldier support groups – Soldier On soldieron.org.au and The Commando Welfare Trust commandotrust.com.
This event will bring together an array of military veterans, family, next of kin, serving soldiers, politicians, and representatives of the business and entertainment sectors.
Guests will include decorated Commanders from the Long Tan battle – LTCOL Harry Smith SG MC (Retd), WO1 Bob Buick MM (Retd) and COL Adrian Roberts (Retd); other Long Tan veterans like Major Bill 'Yank' Akell MID (Retd), Bill Roche and more, and two of the five sisters of the last soldier killed in the battle – Private Paul Large.
Honorary guests will include:
Chief of Australian Defence Force General David Hurley, AC, DSC
His Excellency Major General (Retd) Martyn Dunne, New Zealand High Commissioner to Australia
Program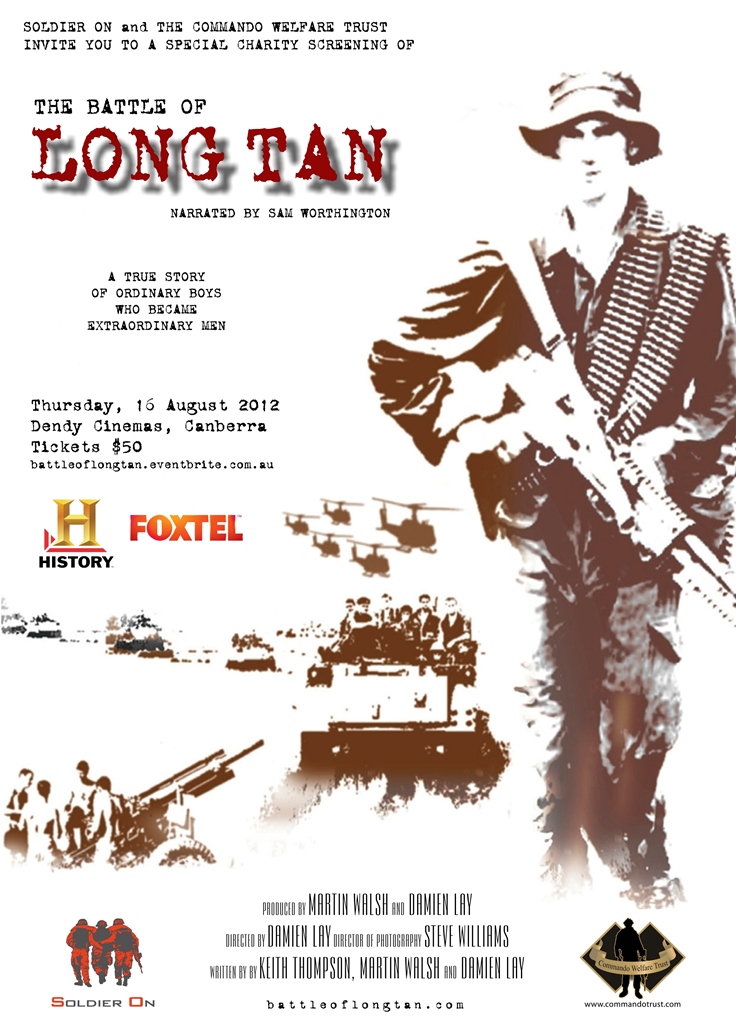 6:00pm Doors open.
6:30pm Welcome and introduction by some very special guests.
7.00pm Screening of documentary begins.
8.45pm Q&A with Long Tan veterans including; D Company, 6RAR commander LTCOL Harry Smith SG MC (Retd). 11 Platoon Sergeant, WO1 Bob Buick MM (Retd). CHQ D Coy Signaller Major Bill 'Yank' Akell MID (Retd). 10 Platoon's Bill Roche and more to be announced shortly.
9:15pm Reception with light food and drinks (including alcohol) and a casual auction.
Tickets and donations can be made online below or on Eventbrite.
This event also pays homage to the arrival from Vietnam of the original Long Tan Cross for special services at the Australian War Memorial – this cross has never left Vietnam and it is only one of two foreign memorials permitted by the Vietnamese Government, the other being a French memorial for the battle of Dien Bien Phu.
The Diggers from Delta Company who fought at Long Tan on 18 August 1966 – many of them National Service conscripts – were from 6RAR – the same Regiment that has served beside American and New Zealand troops in recent years in Middle East War zones from Iraq to Afghanistan.
Both Soldier On and The Commando Welfare Trust have created support services, including financial assistance, for returned soldiers from Iraq and Afghanistan.
Their services also help the families of Australian soldiers killed and/or wounded.
To keep up with the latest news on this event, please join our Battle of Long Tan Facebook page.
About Soldier On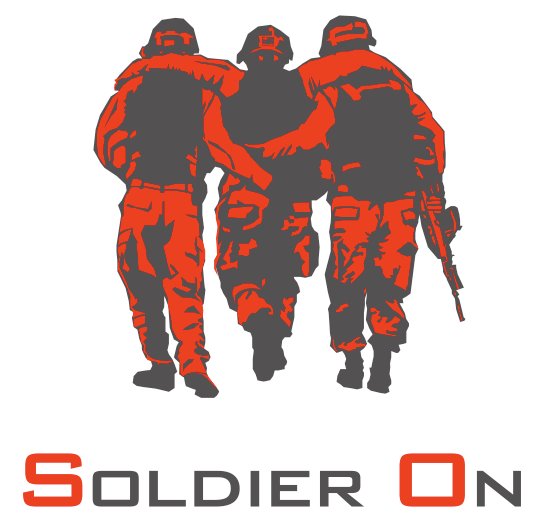 Mission: Soldier On supports servicemen and servicewomen of the Australian Defence Force who have been wounded, physically or mentally, in the service of their country.
Vision: Our vision is for wounded Australian Defence Force personnel to have the world's best care to allow them to achieve the same goals and dreams they had prior to their wounds.
About The Commando Welfare Trust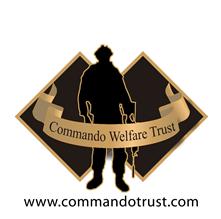 Whilst the Departments of Defence and Veteran Affairs have established processes to cover initial financial responses to the death or serious injury of Special Operations Command (SOCOMD) personnel, these tragic events invariably cause hardship for many years to come.
The Commando Welfare Trust has been created to support both initial emergency funding and then long term financial requirements of families in times of hardship where existing funding or grants or entitlements no longer provide support.