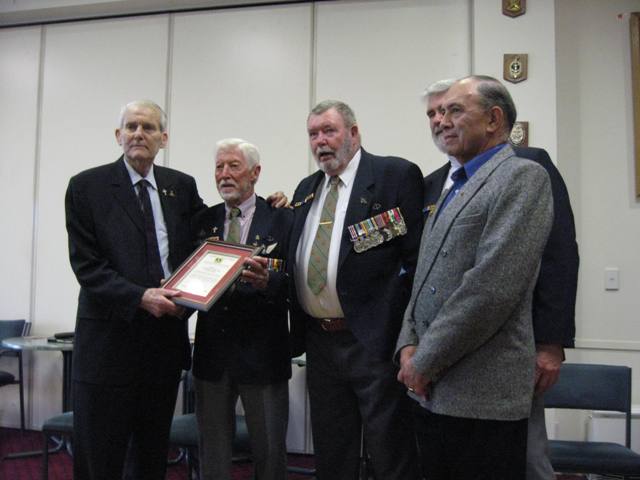 **Update: Watch Channel 7's Sunrise Soapbox discuss this story at the bottom of this post.
The man who led Australian soldiers to victory at the bloody Battle of Long Tan 44 years ago is taking his fight for medals justice to the Federal Court.
Harry Smith, Lieutenant Colonel retired, today confirmed he will be pursuing court action in the New Year to get sign-off for the medals and commendations denied to eight members of Delta Company, two of Alpha Company 6RAR, and one of the Armoured Troop which repelled 2,500 North Vietnamese and Viet Cong enemy in an historic conflict on August 18, 1966.
Smith was the commanding officer of the 108 Australian and New Zealand troops that defied the odds in a three hour battle amid a rubber plantation deluged by monsoonal rains, and who later recommended a list of awards for gallantry that was slashed by senior officers.
Fourteen years ago he launched a campaign to gain recognition for all the soldiers on that list when the awards were denied a hearing at a formal Review in 1998, which approved 81 other Vietnam awards.
The pending class action is in support of the final 11 men "left out in the cold."