Members of the RAR Association need no introduction to the Battle of Long Tan. After all, it's a Battle Honour on their Colours and its anniversary was selected as Australia's Vietnam Veterans' Day. And over the years, one of the key resources in describing and explaining the battle has been Dave Sabben, the former platoon commander of 12 Platoon, Delta Company, 6RAR, at the battle.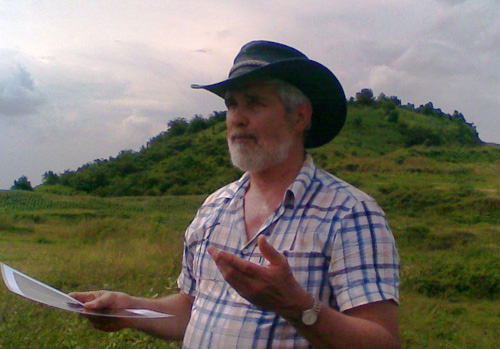 Dave has been interviewed for all the documentaries and books on the subject including the official Military History of Australia's involvement in South East Asia, "To Long Tan", and the recent highly acclaimed and award winning documentary screened on The History Channel, "The Battle of Long Tan" narrated by Sam Worthington (Avatar, Terminator Salvation). He has even written his own "faction" book, "Through Enemy Eyes", which takes the perspective of the NVA commander in Phuoc Tuy Province when the ANZACs arrived. It explains why there was a need to wipe out the Nui Dat base and the steps taken to achieve that aim. (The book demolishes the so-called ambush theory proposed by some in the late 1980s.)
If you've seen the animated Powerpoint presentation on Long Tan, that's Dave's work too, and if you haven't seen it, then it's available for free download from his website.
You'd wonder what else he could do in an effort to inform interested Australians about the battle. Well, last year a new idea came from an unlikely source – the Australia Vietnam Volunteers Resource Group (AVVRG).